We know that now you are most likely scared, lonely and sad, and it may seem to you that the simplest option is to give up. We are confident that all of the negative emotions that you are experiencing can be the key to your recovery. HKC is made up of a supportive family that will help you to cope with everything. Together we will navigate through the journey of the recovery for addicts!
What is HKC recovery coaching?
Addiction is a serious disease, and today a huge number of people suffer from it. The reasons for its manifestation may be countless, but the most important thing to take into account is that it has not yet led to anything good. If you do not start the program of recovery for addiction a timely manner, then the consequences can be very disastrous.
HKC is a specialized organization where anyone can get psychological help. In our centers, people are recovering after suffering a long struggle of addiction. People who work in centers have gone through all the horrors that derive from addiction. At our coaching and recovering centers, the patients will receive 24-hour care and understanding from our highly qualified staff.
Each client of HKC will receive scheduled trainings through coaching that will help benefit recovery, spirituality, health, career, relationship, and education each and every day at our coaching center. During the day, you will have the opportunity to partake in things like nature hikes with spiritual sessions, sober yoga, exercise gym, team building exercises, recovery meetings, and the list goes on. A mandatory part of the recovery program for addicts is Life coaching workshops, which help our clients to achieve a healthy path to recovery.
Our centers are located in quiet, green places in both Tennessee and South Carolina. The territory of our centers creates a different world for our clients. You will be completely isolated from the hustle and bustle of the outside world. Here you'll enjoy a dense, peaceful forest where you will have the ability to take walks and think about how the recovery program for addicts has become applicable for you will surround you. Pondering successes and failures, making plans for the future life, sorting out your psychological problems, and fulfilling the tasks of our coaches. It will be possible to chat with new acquaintances and friends, who, undoubtedly, will appear at our training.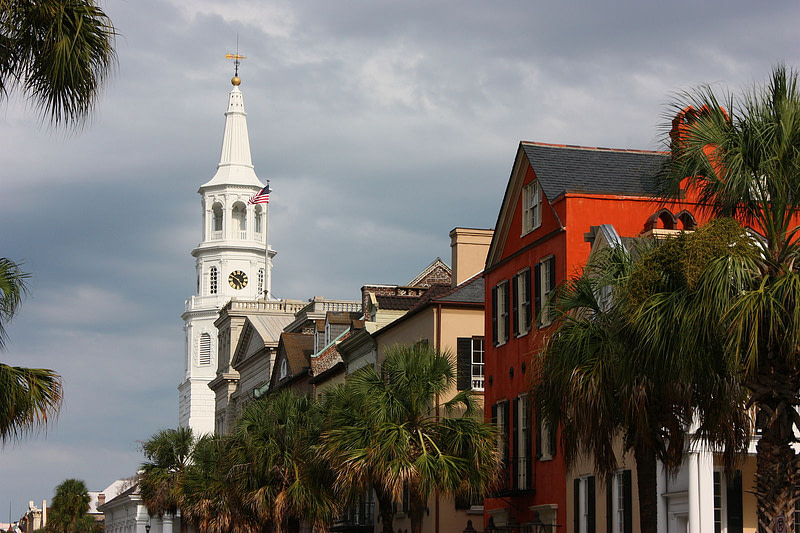 Living in seclusion and the ability to free yourself from external noise will allow you to immerse yourself in the program beneficially. Fresh air, silence and the greenery of trees favorably affect the physical and psychological state of program participants. The program includes the possibility of playing sports in the fresh air. Exercising in the open air will help you escape from cravings for alcohol, drugs, games, porn, food, and many other addictions. Our centers are sure to include specifically equipped spaces for classes. Additionally, our forest alleys are a great place for privacy; surrounded by wildlife, it is much simpler to recover.
Who is a potential client of HKC?
Our client can be anyone who needs help!
We use an individual and personalized approach for each client. Per our efforts, we try to involve relatives of the patient in the process of recovery. We apply modern recovery measures that ensure high-quality social adaptation of the patient after the completion of the active recovery period.
We are sure to use anti-relapse techniques, which protect patients from exacerbation of dependence and the appearance of a painful desire to relapse. We strive to provide comprehensive support to the patient and his their family throughout the course of recovery.
If you notice in your behavior:
Sharp mood swings, independent of external circumstances ranging from excessive joy, emotional uplift to lethargy, tearfulness
You find yourself in apathetic state for long periods of time, nothing pleases you, or the slightest stress causes negative emotions
You have become absent-minded, feeling like you are constantly forgetting something, and you cannot keep several tasks in your head, although before that you could do more than two things in parallel
There are problems with falling asleep, insomnia, nightmares, you often wake up at night, and cannot rest, even if you have overslept for more than 10 hours
You worry too much about your loved ones, and sometimes the feeling of fear becomes so strong that it seems to paralyze your whole body
You have problems with others, the opposite sex, but you cannot determine the causes yourself
You have been trying to lose weight or gain weight for a long time, consider your body ugly, or have become shy of your appearance
It is very likely that there is an addiction in your life, and it is clear that your subconscious is struggling with it!
The main service of the center is the restoration of the life and health of the client, and their adaptation in society. We specialize in the complex exemption from alcohol, drugs, food, and other addictions. Our trainers are experienced coaches who themselves have endured addictions. Our coaches use the best modern methods of recovery. Staying in our centers is completely confidential; therefore, you don't have to worry that someone will find out about it.
What is included in the program
Must be 18 years or older
Must be willing to live a better life
Must be able to exercise physically

Must be open-minded to new concepts

Must be willing to participate in recovery meetings and church
Why are addictions dangerous?
A painful addiction to any substance or occupation leads to deformation of the personality and the destruction the body. The mechanisms of addiction and its occurrence have been studied in both medicine and psychology. A predisposition to dependence is formed in childhood or can be inherited which effects this process and social environment. All addictions are united by one thing – the desire of a person to escape from reality. 
There are a huge amount of addictions, but here are the most popular and common dependencies:
The patient's attraction to the use of alcoholic beverages is increasing gradually. From the light and pleasant sensations at the beginning, giving additional paint to the perception of reality, it comes to the impossibility of existence without a sip of alcohol. An individual loses friends, family, and work. The individual becomes indifferent to everything around them. Often the patient does not consider getting rid of alcoholism as a chance to salvation. But without their desire, recovery from addiction is impossible.
It is developing more rapidly than the previous addiction listed. For some types of drugs, addiction occurs after the first dose. The addict can expect death from an overdose, prison or painful withdrawal unless they desire to be cured. The circle of their communication, consisting of the same patients, actively prevents the release of one of its members from active dependence.
The substance causing the addiction, in this case, can be a tranquilizer, household chemicals, sleeping pills, or technical solvent. This dependence is widespread among adolescents who gather in groups to conduct dangerous experiments on themselves. The outcome of the disease is tragic – irreversible dysfunctions of the most important organs and death. Finding a way to get rid of drug addiction is an urgent necessity.
It does not imply the use of chemicals, but develops according to the general laws inherent in all addictions. Over time, the addicted person ceases to control themselves and distribute their time, completely dissolving in their feelings during the games.
Suffering from this addiction involves hiding from their problems by immersion in work. The bosses encourage this behavior on such employees, as the more they push them to move away from reality that is unpleasant for them.
These addictions destroy people's lives, and they must be fought. Our specialists are able to help anyone who has decided that it is time to change their life. Our recovery program for addicts is simple and straightforward. In this work, specialists use their experience, the experience of their wards, as well as many modern psychological techniques. Our program is able to return a person to his life before addiction. We get rid of addictions and teach those suffering how to return to society once again. We return these individuals to families, their dear and close people!
ceo , HKC - recovery coaching